3 destinations to visit in Easter near Barcelona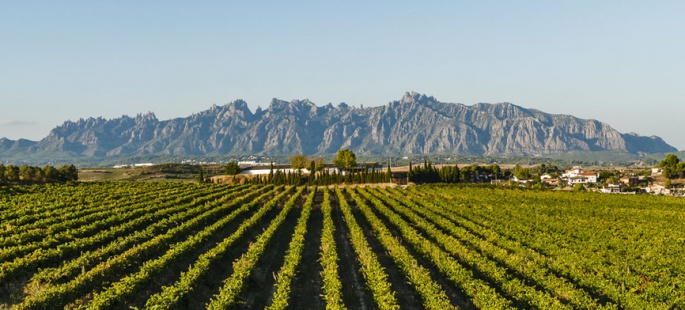 If you do not know or have no plans this Easter, from Font Real Estate we want propose some destinations near Barcelona worth visiting for its history, its tourist attractions or culture.
Destinations to visit in Easter near Barcelona
1. Tarragona
Located at a one-hour drive from Barcelona, Tarragona is a city in the province of the same name.
Nature, history and tradition coexist in this dreamlike setting. If you are in the surroundings of Barcelona or Catalonia, this city is worth a visit.
Visiting Tarragona means being immersed in more than 2000 years of a very rich history. From Roman civilization to Modernism through Medieval constructions, discover the heritage of this charming town gifted with gorgeous landscapes.
Roman civilization – Tarraco

A wonderfully preserved amphitheater stands proudly in front of the sea. Up to 14 000 spectators could watch gladiator fights and public executions from the second century, and today, you can visit it and imagine the atmosphere and the clamor of the crowd.
You can also visit one of the best preserved circus in Occident. It was built during the first century and had a capacity of 30 000 people and an underground passage that used to link the circus to the main forum is still accessible.
Tarragona Medieval Cathedral
Dedicated to Saint Thecla, the Cathedral was built between the 12th and the 14th century. As a consequence, two styles are mixed in the architecture: Romanesque and Gothic. It is located on the same spot as the Roman temple. You can visit the Diocesan Museum to discover medieval religious art collections: paintings, sculptures, goldsmithery…
Gorgeous Landscapes and other interesting places
At the end of Rambla Nova, a long street ideal for shopaholics, you can enjoy a magnificent view from the Balcony over the Mediterranean Sea. It is 40 meters higher than the sea level and enable you to see the port, the Roman amphitheater, and the beautiful fine sandy beaches with crystal clear water. Tarragona has 15 kilometers of coast with golden sand which gave its name to the Costa Daurada.
If you want to buy good and seasonal products in a typical setting, head to Central Market. It is sheltered in a modernist building from 1915 and has the delicious traditional atmosphere of old markets.
2. Begur
Located less than a two-hour drive from Barcelona in the comarca of the Baix Empordà, Begur is beautiful town on the coastline of the Costa Brava. Beaches, hills, historical buildings, Begur has it all.ç
Coastal paths in Begur

These coastal paths, also known as camins de ronda were historically used by customs officers to prevent tobacco smuggling, and by sailors to reach their boats. Today, they are ideal to take a peaceful walk from cove to cove while enjoying wonderful views and taking a deep breath of the sea air. They are 20 km long and divided into 4 sections. The steep cliffs will make you understand why Costa Brava has this name, "Brava" meaning wild or raging.
Begur Historical Center
History lovers will be pleased in Begur, for its historical center is very rich, especially in medieval buildings.
First, the castle on the higher hill of the town overlooks the whole city, and is probably the most well-known building of Begur. The gothic church could also interest you, as well as the defense towers built to prevent pirate attacks.
The cases indianes have an interesting history too: they were built during the second half of the XIXth century for people coming back to Spain from Americas, especially Cuba, where they had made their fortune and wanted to show their new wealth by living in spectacular houses.
Also, Esclanyà is a village inside the town. Its economy was based on vineyard, olive groves and tile production. It was built around Sant Esteve de Esclanyà (or Saint Stephen) Romanesque church, and only one large Romanesque tower remains from Esclanyà castle.
Sport
Many sportive activities are available in Begur, from water sports to tennis through hiking or horse riding. Diving, snorkeling, kayaking, Begur does not lack activities for water lovers.
But the land is also a good environment for sports such as hiking or biking thanks to walking trails and mountain excursions.
Whether you want to enrich your historical culture, to try new sports more or less extreme, or simply to relax and enjoy nature, Begur will please everyone!
3. Olot
Located in Girona province, Olot overflows with natural spectacular views and cultural activities. It is only one and a half hour drive from Barcelona, and it might change your view about nature forever.
Volcanos in Olot

There are no less than four volcanos in Olot surroundings: La Garrinada, El Bisaroques, El Montolivet, and El Montsacopa.
La Garrinada, El Bisaroques and El Montolivet are located on the same fault. They all had both Strombolian and effusive eruption phases.
The shape of Montsacopa Volcano crater comes from a Strombolian eruption which occurred 100 000 years ago. Today, it is extinct, and a Church and two towers were erected on one side of its crater. You can climb up to enjoy a wonderful view over the city, a walking route with signals will get you to the top.
Before or after your hike, you can visit the volcano museum to learn more about these geological curiosities.
Water Falls in Olot

There are six waterfalls around Olot. The most famous one is called Fuente de les Tries and is located in Fluvià River. Many other falls are to be found around and even inside the city. Both the view and the sound of these wonders are an ode to nature.
Can Trincheria House-Museum
Built during the XVIIIth century, the name of this house comes from Trincheria family, which won its fame in the military and political fields. The walls of this house are decorated in an original way, with landscapes and mythological scenes. A gigantic nativity scene with elements from various eras and artists is exhibited in the sunnier part of the house.
From the outside, the house doesn't seem remarkable, but when stepping inside, the decoration is truly breathtaking.
Carme Cloister
Declared part of the historical and artistic heritage, the Carme Cloister, or Claustro del Carme, is one of the few remaining cloisters from Renaissance in Catalonia. Built during the end of the XVIth century, is part of the former Carmen convent which currently hosts Olot Art School.
Museums, churches and interesting cultural and sportive activities to do alone, with friends, in a couple, or with the whole family, are abundant in Olot. You will have no excuse to be bored in this gorgeous city.