Cava tasting in Barcelona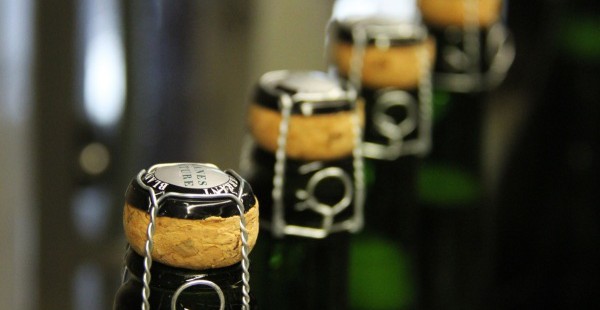 Cava is a typical sparkling wine from Catalonia which can be white or rosé. The first production of cava dates back to the second half of the XIXth century. Nowadays, "cava" is a Protected Designation of Origin. Just like champagne, cava is produced according to the champenoise traditional method, which means that the effervescence of the wine is created by secondary fermentation in the bottle. And still like champagne, there are different levels of sweetness.
Enjoy cava tasting in Barcelona
The differences between champagne and cava mainly lie in the climate of the regions where they are produced, and the types if grapes used for the production. The region of Penedés, in Barcelona province, is the main producer. The average annual temperature in this region is 15,5°C whereas it is 10°C in Champagne.
The minimum aging time for cava is 9 months, there is no maximum limit, whereas champagne has a minimum aging time of 15 months.
There are different kinds of cava, depending on the aging time, the sugar it contains, and the types of grapes used for its production.
The classification according to the aging time goes from cava from 9 months, Reserva from 15 months, and Gran Reserva from 30 months.
The cava is also sorted according to the sugar it contains in grams per liter: from brut nature until 3g/l, to dulce for more than 50g/l, through brut, extra seco, seco and semiseco.
The best place for cava tasting is of course the region which produces it, Penedès at less than an hour from Barcelona in a car, where you will learn a lot more about the history and the production of this sparkling wine while enjoying lovely countryside landscapes. Villafranca del Penedès can also be reached in 2h15 in a bus from Barcelona.
However, you can taste cava in Barcelona too, there are many cava tours, and even cava and tapas tours for the ones who want to taste it in a real life situation.