The reasons why Barcelona is one of the best cities for Real Estate investment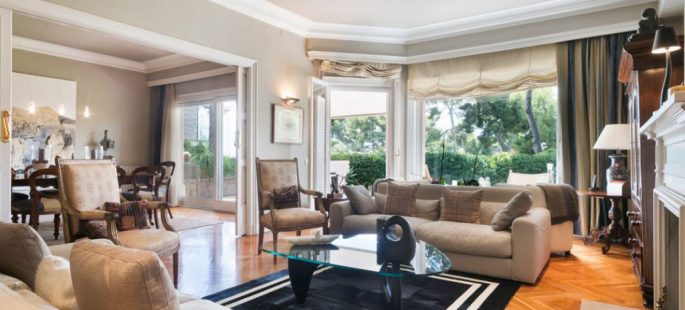 Besides being a reference for the Spanish economy, Barcelona exerts a great influence in its adjoining zones.
According to data from the study of "Capital Flows: developing not Colling", Barcelona improved positively between European capital in relation to previous data, going from the eighteenth position to the seventeenth with respect to the previous year, being able to raise 1,140 million euros in the first half of the year.
All this in a framework in which Spain is the third country with the most real estate investment in Europe.

Real estate investment in Spain; an upward trend
In international terms, the volume of investment during the first months of 2017 has been 515 billion euros.
While the United States shows signs of recess and Asian investment received a large boost of Chinese capital, real estate investors bet on countries in recovery as is the case of Spain.
Interesting data that make the residential market in Europe continue to be the highlight with a 15% activity registered during the first half of 2017.
The rent of housing in Barcelona, another point to take into account to invest in the real estate sector
Barcelona is among the most competitive cities for renting housing compared to other world capitals. The square meter is between 17 and 21 $, rank in the position number 11 in lower prices.
Very interesting data for both real estate investors and residents.
According to the report "Global Power City Index 2017", which compares the major cities in the world taking into account the economic environment, R & D, integration of cultures, sustainability and livability and accessibility.
This report places Barcelona in the 24th position behind London, New York, Tokyo, Paris or Singapore that hold the top positions. But in aspects of habitability Barcelona is the 6th city.
Barcelona has some of the municipalities with the highest rent per capita per habitant at statewide.
Among those highlighted, the municipality of Sant Fruitós de Bages (8,387 habitants) with rent per capita income exceeding 67,000€ per year according to the report of the Agencia Tributaria. Overcoming thus more than double the average Spanish income.
And the municipality of Matadepera (8,984 habitants) with a rent per capita income of 51,058€ per year. Followed by Sant Just Desvern, Sant Cugat del Vallès, Sant Vicenç de Montalt, Cabrils, Alella, Sitges, Teia, Vallromanes, Ametlla del Vallès, Tiana and Sant Quirze del Vallès.