The Shopping Night Barcelona returns.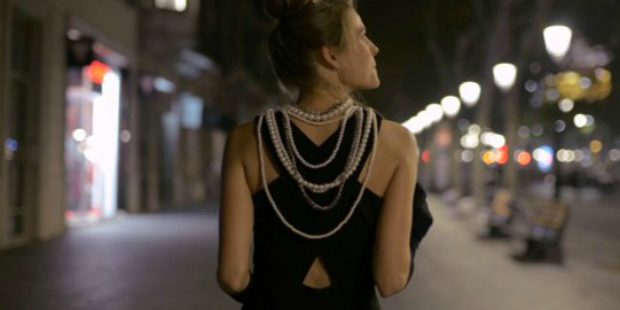 From Font Real Estate we always want to share very special plans and luxury activities to break the routine and make day to day more fun and glamorous
That's why we want to talk about one of the events of the year. Shopping night Barcelona 2016 will be held this Thursday, December 1st with an arsenal of news and an incredible atmosphere to enjoy the night of shopping par excellence in the city.
Are you going to miss this incredible event that reaches its sevent edition and allows you to live the city and the commercial axis of the Paseo de Gràcia, in a totally different way?
Welcome to one of the most glamorous nights in the Christmas scene.

Enter to the world of Alice in Wonderland.
The shops and restaurants of the commercial axis of Paseo de Gracia will remain open until after midnight offering all kinds of activities and discounts in the shops of the most luxurious brands.
The thread of this edition of shopping night Barcelona will be Alice in Wonderland, coinciding with the 150th anniversary of Lewis Carrol's book.
The Palau Robert, in Passeig de Gràcia, will become the gardens of the Queen of Hearts where Ágatha Ruiz de la Prada will play the Queen and will host the VIP party with influencers and institutional representatives.
A magical theme to celebrate the Shopping Night Barcelona this year.
What's New in Shopping Night Barcelona 2016
To further enhance the commercial axis of the Paseo de Gràcia, there will be great news regarding previous editions.
The gastro sector will be one of the main focuses, offering a gastronomic offer of authentic luxury for the attendees throughout the night. 12 foodtrucks will settle between Gran Via and Casp to delight us with their gastronomic offer of street food.
In addition the Luxury Experience, is installed as a great new of the edition. An accreditation that will give the various businesses of the Paseo de Gracia to invite all the people who are encouraged, to parties and exclusive events typical of one of the most luxurious shopping nights in Barcelona.
Also the hotels and restaurants of the area join the Shopping night Barcelona. The Mandarin Hotel, for example, will offer a solid soup cooked by Carme Ruscalleda and Raül Balam. Or the Majestic Hotel which in its façade will recreate the tea scene of Alice in Wonderland.
A real luxury plan to break the routine and have a great time while you make your Christmas shopping or refuel with an elaborate gastronomic offer designed exclusively for Thursday night.